Martha – About the Author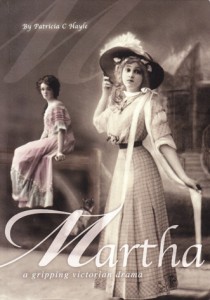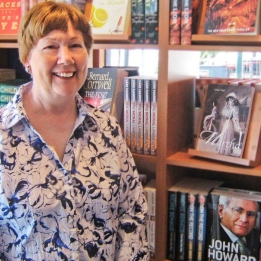 After enduring fifteen years of abject poverty and misery Patricia Milner finally left her alcoholic husband and rented a ramshackle cottage with her two children and a Jackdaw named Jackie. Jackie, a small black crow, had fallen down their chimney and simply couldn't be left behind.

Taking the only job available in the village Patricia sat gluing the satin innards into Ronson Lighter boxes with Jackie by her side. He soon became everyone's pet, making the staff laugh as he strutted up and down the benches. After lunch he would take to a half empty box of cleaning rags for his nap. Small tools and shiny objects that disappeared were found neatly tucked in amongst the rags. Sadly the hours at the small factory didn't fit into the children's school times so Patricia's next job was as a part-time post-lady delivering mail to the next village on an old iron bicycle with no gears. Up and down the hills of the Cotswolds, five miles a day, six days a week.
The small family settled into the village quite well but money was tight. Patricia had left her husband with only forty five pounds in her pocket and the Post Office pay was poor. In her spare time Patricia decided to write a book. At school she was good at writing, but struggled with spelling. She is dyslexic. An unfamiliar condition at the time, she received no help. So, taking up pad and pen Patricia wrote the first 3 chapters of 'Martha' in 1978. Life gradually took over and Martha was forgotten, until years later when living in Australia, Patricia joined a Creative Writer's Group and Martha was resurrected.
'Martha' is the story of two sisters. Mary, spiteful, selfish and beautiful and Martha, lonely, unloved and plain. The setting is a country house in Victorian England. Martha is fifteen and Mary seventeen. A new curate comes into their lives for whom Martha feels an immediate infatuation. An infatuation that leads to dreadful consequences.
The story is told at a cracking pace and is filled with suppressed sensuality. The characters are vividly portrayed. The cook and two maids are kind to Martha and help her through her isolated life. She has to cope with a strict and disapproving father and a disappointed and sick mother. To cap it all she has a debilitating stutter. Her one solace is her cat, Gypsy.
Sensitive Martha endures Mary's sneers until she is finally pushed too far.
Martha is now out of print.